Planet Bingo® is a solutions focused manufacturer and developer of gaming software and proprietary gaming tablets.
Our products and services are designed to help maximize your enterprise's profits by enabling you with sophisticated tools that increase growth and market share.
Our clients are some of the largest and most profitable in the world that include tribal and commercial casinos, bingo halls and clubs as well as charitable gaming and military MWR operations.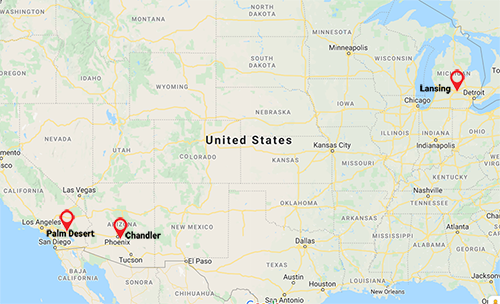 Phone: 760-773-0197
Fax: 760-346-9064
75190 Gerald Ford Dr.
Palm Desert, CA 92211
Planet Bingo® is a global developer and manufacturer of casino games, ERP systems, player rewards systems, gaming tablets, and multi-progressive jackpot solutions.  We provide our customers with integrated systems solutions, 24-hour technical excellence, a commitment to quality, and world class capabilities.

Planet Bingo® is experiencing significant growth which has created a number of exciting opportunities for talented individuals.

Planet Bingo® is committed to providing its employees the freedom to excel in a very unique environment, rewarding them for success through competitive compensation programs, growth opportunities, and a work environment that is casual and friendly.
We are currently actively recruiting for the following positions:
Sr. QA Engineer (Chandler, AZ)
Sr. Net Developer (Chandler, AZ)
Sr. Engineer Architect (Chandler, AZ)
Dev. Tester (Chandler, AZ)
QA Manager (Palm Desert, CA)
.Net Developer (Chandler, AZ and Lansing, MI)
QA (Lansing, MI)
IT Tech (Minnesota)
IT Tech (Wisconsin)
IT Tech (Washington State)
If you feel you qualify, please send your resume to: jobs@planetbingo.com